OUR HISTORY

Circus Center's history began in 1974, when Peggy Snider and Larry Pisoni founded The Pickle Family Circus, the iconic Bay Area troupe that kicked off the United States' circus renaissance movement.

Ten years later, Pickle Family members Wendy Parkman and Judy Finelli opened the San Francisco School for Circus Arts, renamed Circus Center in 2001, to train youth in circus arts.

In 1993, Circus Center moved from its original old church location to the vacant West Gym of Polytechnic High School, where it remains today. Circus Center began offering both professional and recreational training with a world-renowned team of instructors, including Master Lu Yi, master of Chinese acrobatics, and Elena Panova, award-winning Russian trapeze artist. Master Lu Yi retired from teaching in 2014 to direct an acrobatic troupe composed of many former Circus Center students.

Over the next 30 years, Circus Center established itself as one of the most advanced school of the circus arts on the West Coast, with training in clowning, acrobatics, aerial arts, contortion and more. With its international roster of highly experienced instructors, Circus Center continues to train artists who work professionally in highly respected circuses and performance venues around the world. Several former Circus Center students have gone on to found schools and circuses of their own.

Circus Center remains a San Francisco institution, bringing circus arts to our community so anyone, great and small, can experience the innovation, creativity and wonder of circus.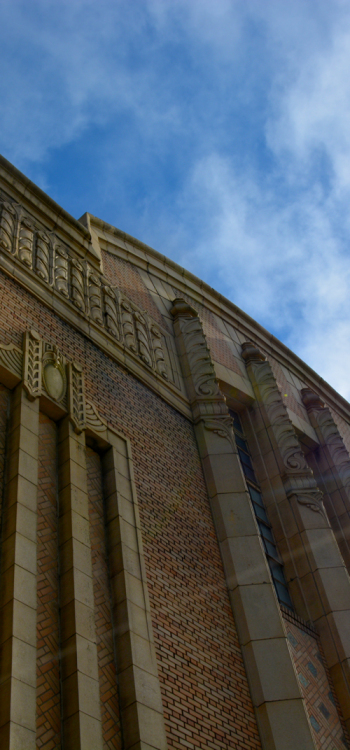 CIRCUS CENTER TODAY

Circus Center offers classes for every level of ability in flying trapeze, acrobatics, aerial arts, contortion, juggling and many other disciplines.

We are a vibrant hub of the circus community on the West Coast. Throughout the year, Circus Center produces professional-quality shows starring our students, instructors, and community members. Our pre-professional youth troupe has sent students on to careers in circuses around the world, with a scholarship program that helps young artists to pursue their professional dreams regardless of ability to pay.


In addition, we offer artist residencies to support the development of new creative circus works; a long-running, beloved summer camp program; corporate, youth, and group events, workshops, specialty multi-week intensives, and so much more.

Our world-renowned team of instructors and coaches have performed with the Nanjing Acrobatic Troupe, Moscow Circus, Cirque du Soleil, Pickle Family Circus, Circus Bella, Circus Smirkus, Teatro ZinZanni, Ringling Brothers and Barnum & Bailey, and the Big Apple Circus. Many of our teachers have over a decade of teaching and performing experience, and a few of them got their start in Circus Center's youth training programs.

Whether you're here for fun, fitness, or a circus career, people of all ages and experience are welcome to discover the magic of circus at Circus Center.



BOARD OF DIRECTORS
Leo Harris, Chair
Anna Michnicka
Ben Lee
Karin Sinavsky
Kristin Urquiza
Michael Okada
Natalie Quan
Neil Sethi



ADVISORY BOARD
Barbara Pflughaupt, Principal, BP Media Relations
Betsy Baytos, Filmmaker, Eccentric Dance Historian
David Larible, World-Famous Clown
Dominique Jando, Circus Historian; VP and Artistic Director; Lone Star Circus
Judy Finelli, Co-Founder, San Francisco School of Circus Arts (now Circus Center); Artistic Coordinator, Notoriety Variety
Paul Binder, Founding Artistic Director, Big Apple Circus
Paul Woodhead, Director, Circus West (Australia)