Take the team to the skies

Your coworkers juggle projects, jump through hoops, walk a fine line, and take leaps of faith every day at the office: Show them just how high they can fly at Circus Center.

Your team will try something completely new and have a total blast at a unique party. Teamwork takes courage, strength, and a bit of humor, and that's what Circus Center's events are all about.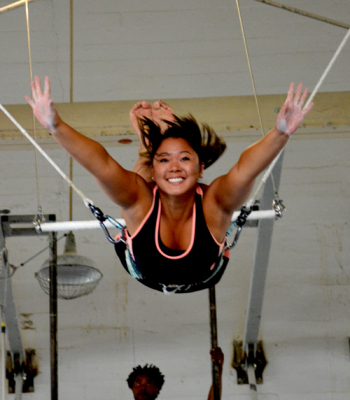 FLYING TRAPEZE
Our most popular party activity, because it is so unique. It is a once-in-a-lifetime event that your guests will remember and talk about for years to come. From Ground School to Catching, your group will experience this iconic circus art in a fun, open, and safe environment with expert instructors.



PRICING


FLY!
Flying Trapeze
Up to 10 | 2 hours | $599


FLY & BOUNCE!
Flying Trapeze + Trampoline
Up to 15 | 2.5 hours | $999
FLY, BOUNCE & PLAY!
Flying Trapeze + Trampoline + Circus Variety
Up to 20 | 3 hours | $1499
Up to 30 | 3 hours | $1999
Up to 40 | 3.5 hours | $2999
Up to 50 | 3.5 hours | $3599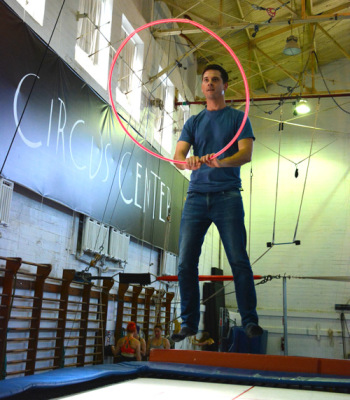 acrobaticS
Circus Center is the oldest school of circus acrobatics in the United States. Grounded in the Chinese acrobatic tradition, the Circus Center acrobatics program breaks acrobatics down to the most basic movements and builds up momentum as you go along. A Circus Center Acrobatics party is a crash course in the many branches of Chinese acrobatics, from tumbling to mini-trampoline and, possibly, even vaulting.



pricing


Vault!
Acrobatics
Up to 10 participants | 2 hours | $450


Vault & Bounce!
Acrobatics + Mini-Tramp
11-15 Participants | 2 hours | $550


Vault & Bounce More!
Acrobatics + Mini-Tramp + Trampoline
16-20 Participants | 2.5 hours | $850
21-30 participants | 2.5 hours | $1,125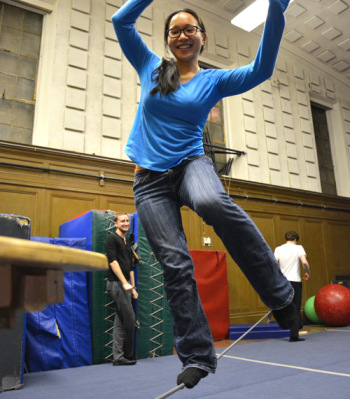 circus variety
This package offers many traditional and ground-based circus activities including juggling, tight wire, rolla bolla, pedalo, rolling globe and more. Experience the nostalgia of the great circus trains and discover the delightful tricks of Vaudeville through learning to balance feathers, spin plates, and balance on a variety of impossible, magical objects. For a comedic addition, you can personalize your event with Clowning and Acting, an activity sure to have your group rolling on the floor with laughter.



pricing
PLAY!
Circus Skills
Up to 10 | 2 hours | $500


PLAY & BOUNCE!
Circus Skills + Mini-Trampoline OR Stilts
11-15 Participants | 2 hours | $600


PLAY & BOUNCE MORE!
Circus Skills + Mini-Trampoline OR Stilts + Trampoline
16-20 Participants | 2.5 hours | $900
21-30 participants | 2.5 hours | $1,150




All Packages include a party space for food, drinks, and relaxation.
All parties include use of the bleacher seating area overlooking the Main Gym for the duration of their party and the 30 minutes following their event to use as a party room in which to serve food and refreshments. Reservations can be extended according to the needs of your party.
Activities can be combined and customized to create a truly unique event for groups of any size or interests.
We do custom packages for parties up to 150 people.
For more information email us or call (415) 759-8123.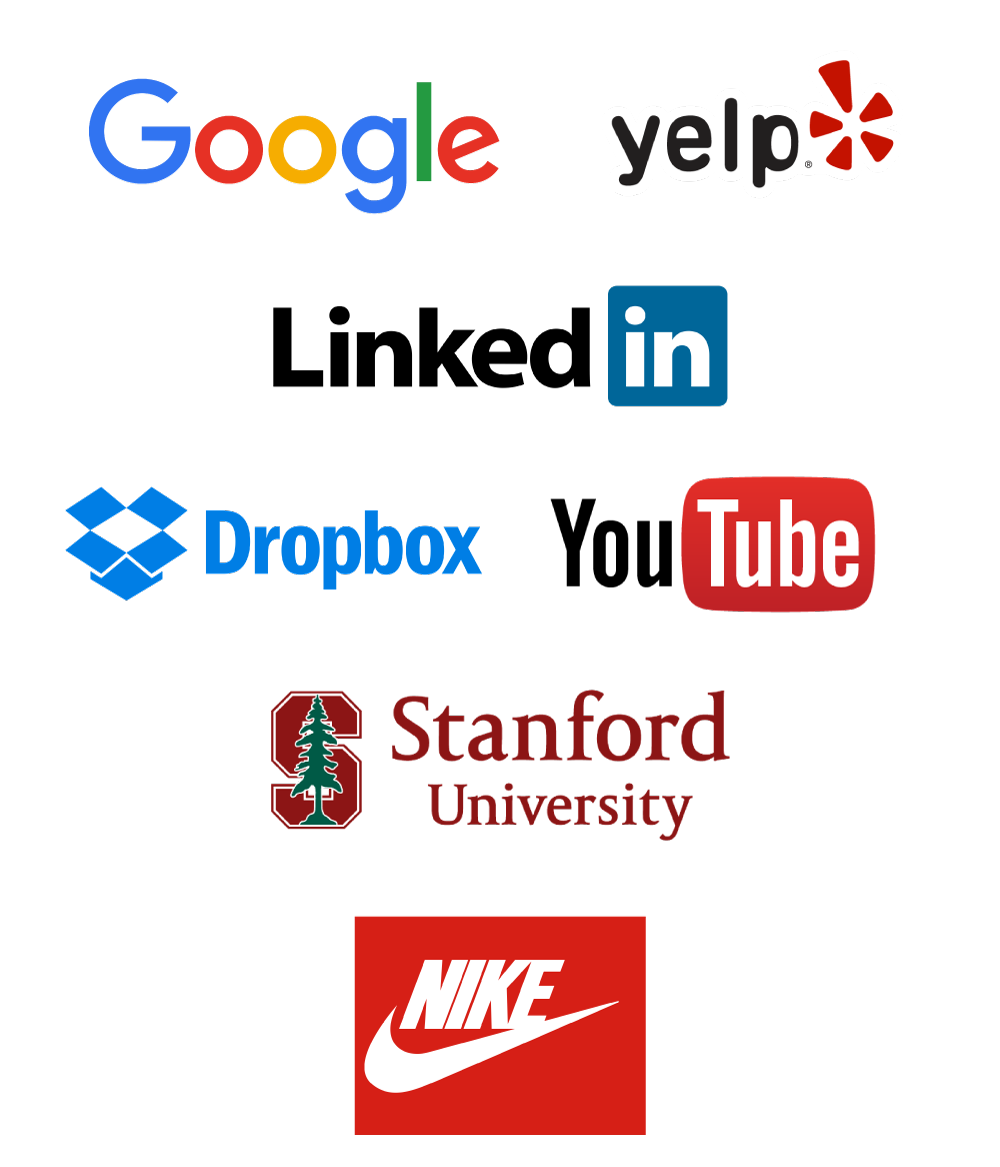 "Our instructors were great. Very fun and relaxed yet professional. I felt very safe with them, but I loved that they pushed our limits a little and got us to try new things. It was really fun that we got to do a catch on the trapeze, it was so awesome to have known I accomplished that."

"The instructors were patient, skilled, and understood how to teach and work with children. They also understood that parents wanted to take photos/film their children during the activities."

"The Circus Center event was well organized and the staff made sure there was an activity for anyone's taste and comfort level. The instructors were friendly, hands-on, and extremely encouraging. I saw team members try skills I never thought they would!"

"The staff at the Circus Center were amazing and extremely passionate. Everyone was very patient and helpful to my novice guests! They were encouraging and made EVERYONE feel that they can accomplish the task at hand. Everyone was extremely helpful and courteous. AWESOME JOB!!!"

"The staff! We LOVED the attentiveness, clear guidance, support, and uplifting attitudes of the instructors.

"The participants were 14-year-olds. The event sequence, which took them from parkour-style warmups, to practicing on a trapeze accessible from the floor, to swinging on the high trapeze, to executing a catch, was very well-planned. It built skills and set the kids up for success. The instructors struck a great balance between serious instruction and fun."



We will e-mail you promptly with availability and reservation information.
PLEASE NOTE: parties are NOT booked until we receive your deposit.
For more information, contact us or call (415) 759-8123.
You can fill out our General Release form here.



CANCELLATION POLICY
Circus Center is a small non-profit organization, and there is a high demand for our accommodations. We enforce a strict cancellation and no-show policy. Cancellations made more than 30 business days before the event will incur a $25 cancellation fee. Cancellations made 10-30 business days prior to the event incur a fee of 10% of the total event cost. Cancellations made 3-9 business days prior to the event incur a fee of 50% of the total event cost. No refund is given when a cancellation is made within 72 hours of the event. Adjustments to the size of your party must be made 5 days prior to the scheduled event date in order to prorate the total cost. We will accommodate movement of reservation dates when possible.