Summer Day Camps
Weeklong romps through the world of circus, building self-confidence and joy in kids 7-14.
Register ONLY via the Front Desk at 415-759-8123 or email us!




Acrobatics. Juggling. Stilt Walking. Aerial arts. Clowning.

Discover The Fun! Our week-long Day Camps offer a fun, safe and supportive environment where children can test their limits by exploring the ancient arts of circus. Through collaboration and teamwork, your child will develop a unique skillset, perform in the Friday showcase, and show you how they have achieved the impossible. Our CPR and First-Aid trained instructors are professional circus artists with extensive experience teaching youth, dedicated to providing a safe environment from which your kids can explore the wide world of circus.


Starts the week of June 6, 2016!
June 6-July 1, July 11-29,
and August 8-26.
9am – 3pm | Monday - Friday
$395 per week


SIGN UP
High Flying: Aerial Specialty Camp

Trapeze. Hoop. Rope and Tissu.

Reach new heights and touch the sky! For camp students who want to develop their aerial skills further, High Flying Aerial Specialty Camp delves deeper into the aerial arts presented in our weekly Circus Discovery camps. Our aerial camp offers both hard and soft apparatus: Trapeze, Hoop, Rope and Tissu. Your child will learn how to climb rope, dance through an aerial hoop, swing on trapeze, and more! With a performance hosted in the Circus Center Theater on the final Friday, this program will build upon the skills learned previously, taking your student to the next level of Aerial discovery.

Limited space available.
July 5-8 |2016 | 9am – 3pm
Tuesday - Friday | $360


SIGN UP
Flip Up: Acro & Tumbling Specialty Camp

Parkour. Mini-Trampoline. Trampoline. Partner Balance. Hoop-Diving. Teeterboard.

Experience the thrill of tumbling and gymnastics through the ancient art of acrobatics. Based in Chinese acrobatic technique, Flip Up: Acro and Tumbling Specialty Camp will explore the different branches of acrobatics, incorporating elements of Parkour, Mini-trampoline, Trampoline, Partner Balance, Hoop-Diving and Teeterboard in addition to developing the gymnastics and tumbling skills built in our weekly Circus Discovery camps. This action packed and high energy camp is designed for students who want to pursue acrobatics in greater depth and will offer a performance on the final Friday.


August 1 - 5 | 2016 | 9am – 3pm
Monday - Friday | $450


SIGN UP
Aftercare Available
FROM 3 – 5:30 PM
Monday- Thursday | $20/day


Discounts

Sibling discount (5%) and Multi-week discount (10% - must sign up for 3 weeks) available.


Safety

Our CPR and First Aid-certified instructors are professional circus artists who have extensive experience teaching children and adults.
You can review our Camp Refund and Late Pickup Policies on our Policies page.


Download our General Release form.
Continuing Circus Audition Prep

Loved camp this summer? Want to make Circus a part of your child's life? The Continuing Circus Audition Prep will prepare students to audition for Rising Stars and Youth Circus, our intermediate and advanced pre-professional youth troupes. Taught by our award-winning Rising Stars and San Francisco Youth Circus instructor team, the CC Audition Prep is a one-week intensive that will give your child the tools they need to feel confident at every stage in the audition process by including elements of physical conditioning and act development.
August 8-12, 2016 | 9am – 3pm | Monday - Friday | $450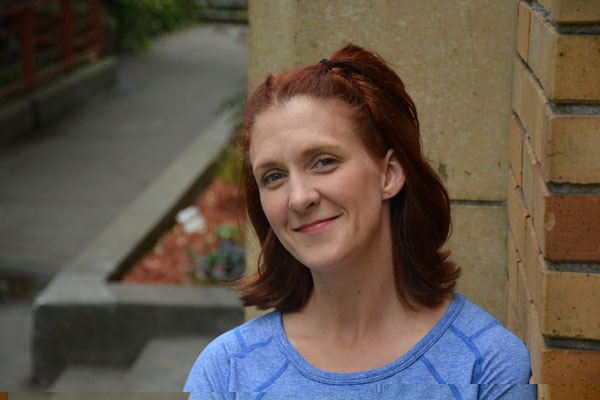 Texas Holly
| OUR CAMP DIRECTOR
Texas has been singing and dancing for as long as she can remember. After graduating from the University of North Texas with a Bachelor of Arts in dance, she ran away and infiltrated the Clown Conservatory at Circus Center, from whence she graduated Magna Cum Loud in 2005. She has since performed regularly with Bay Area favorites such as Lunatique Fantastique, Miracle Theater, The Pickle Family Circus, and Jump Theater.