Keri Forster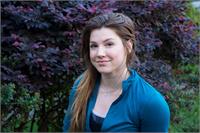 Keri Forster instructs the following:
Classes focus on building upper body strength, developing flexibility, and basic static figures.

Prerequisite: Instructor Approval

Recommended complementary classes: Aerial Conditioning, Stretching, Physical Limitation Elimination, Contortion.




This class focuses on stretching exercises, concentrating on the hips and lower back, to reduce pain and increase range of motion. It's perfect for people who sit during the day and want to stretch out their lower bodies. All body types and flexibility levels are encouraged to join.




No Prerequisites.