Aidan Sigman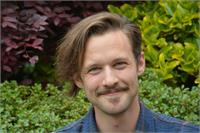 Aidan Sigman instructs the following:
Get a full-body workout using movements, techniques, and skills taken from circus, parkour, and gymnastics! This fun and intense circus circuit training combines interval training with circus arts conditioning followed by a brief stretch. Circus Bootcamp will build strength, endurance, and coordination in a way that can be scaled and modified for all fitness levels.

No experience required.

No Prerequisites.