Felicity Hesed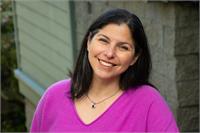 Felicity Hesed is a Performer, Director, and Teacher. After receiving her BA in Theater from Kalamazoo College, she moved to Chicago to pursue Acting. While in Chicago, she discovered Circus and started training. Felicity began to combine Theater and Circus to create unique clown acts as well as full-length circus/theater shows including The Tempest: A Magical Circus. Felicity also worked as a full-time Theater teacher at middle-school Frances Xavier Warde and received her MA in Teaching from DePaul University. In 2007, Felicity moved to San Francisco to attend the Clown Conservatory at Circus Center. In addition, Felicity continued her Aerial training with Helene Turcotte and Elena Panova. Felicity's local performance credits include: Clown Cabaret, The Pickle Family Circus, Cabaret Lunatique with Teatro ZinZanni, Circus Adventure with Bay Area Children's Theater, and Cabaret Metamorphosis at the Circus Center. Felicity has also directed a number of local circus and theater shows including: Emil of Lonneberga and Lyle the Crocodile with Bay Area Children's Theater, numerous Clown Cabarets, and The Monkey King: A Circus Adventure, Swing into Spring, and Acrobat Sublime at Circus Center. Felicity is also the Mother of two sweet and wild little boys.
Felicity Hesed instructs the following:



Learn to fly, swing, and spin in Aerial Arts for Youth. Students will learn the basics in Trapeze, Tissu, and Hoop while they develop strength, flexibility, and grace.